Register now for the NAPCRG 2023 PBRN Conference
May 31 - June 1, 2023 Hyatt Regency – Bethesda, Maryland
NAPCRG PBRN Conference Registration
Registration for the 2023 Practice-Based Research Network Conference is now open!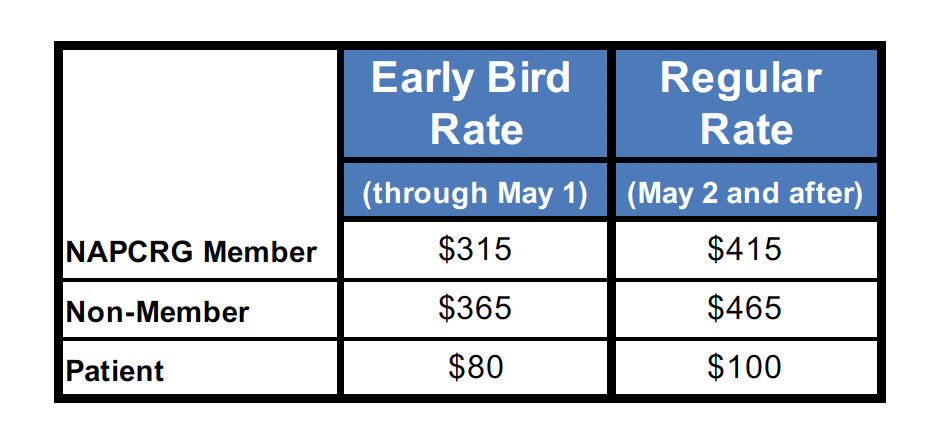 Registration Form (PDF) - Register online or complete the PDF form and return to NAPCRG by mail or email. 
Questions: Contact us at napcrgoffice@napcrg.org.
---
Cancellation/Refund Policy: 
All Requests for refunds must be received in writing. Written requests received by NAPCRG on or before May 1, 2023, will received a 50% refund. No refunds will be issued on or after May 2, 2022. Written cancellation requests must be sent to us at napcrgoffice@napcrg.org.
Funding for this conference was made possible [in part] by 1R13HS029438-02 from the Agency for Healthcare Research and Quality (AHRQ). The views expressed in written conference materials or publications and by speakers and moderators do not necessarily reflect the official policies of the Department of Health and Human Services; nor does mention of trade names, commercial practices, or organizations imply endorsement by the U.S. Government.