Keynote Speaker
Saturday, November 20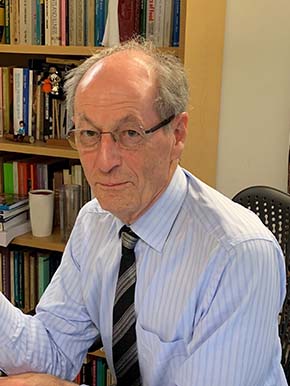 Professor Sir Michael G. Marmot MBBS, MPH, PhD, FRCP, FFPHM, FMedSci, FBA
Director of the Institute of Health Equity (UCL Department of Epidemiology and Public Health)
Sir Michael Marmot has been Professor of Epidemiology at University College London since 1985. He is the author of The Health Gap: the challenge of an unequal world (Bloomsbury: 2015), and Status Syndrome: how your place on the social gradient directly affects your health (Bloomsbury: 2004). Professor Marmot is the Advisor to the WHO Director-General, on social determinants of health, in the new WHO Division of Healthier Populations; Distinguished Visiting Professor at Chinese University of Hong Kong (2019-), and co-Director of the of the CUHK Institute of Health Equity. He is the recipient of the WHO Global Hero Award; the Harvard Lown Professorship (2014-2017); the Prince Mahidol Award for Public Health (2015), and 19 honorary doctorates. Marmot has led research groups on health inequalities for nearly 50 years. He chaired the Commission on Equity and Health Inequalities in the Americas, set up in 2015 by the World Health Organization's Pan-American Health Organization (PAHO/ WHO) and chaired the Commission on Social Determinants of Health (CSDH), which was set up by the World Health Organization in 2005, and produced the report entitled: 'Closing the Gap in a Generation' in August 2008. At the request of the British Government, he conducted the Strategic Review of Health Inequalities in England post 2010, which published its report 'Fair Society, Healthy Lives' in February 2010. This was followed by the European Review of Social Determinants of Health and the Health Divide, for WHO EURO in 2014; Health Equity in England: Marmot Review 10 Years On, in 2020; Build Back Fairer: the COVID-19 Marmot Review in 2021; and the Report of the Commission on Social Determinants of Health in the Eastern Mediterranean Region, for WHO EMRO, also in 2021. 
 Professor Marmot also chaired the Expert Panel for the WCRF/AICR 2007 Second Expert Report on Food, Nutrition, Physical Activity and the Prevention of Cancer: a Global Perspective; the Breast Screening Review for the NHS National Cancer Action Team, and was a member of The Lancet-University of Oslo Commission on Global Governance for Health. Early in his career, he set up and led a number of longitudinal cohort studies on the social gradient in health in the UCL Department of Epidemiology and Public Health (where he was head of department for 25 years): the Whitehall II Studies of British Civil Servants, investigating explanations for the striking inverse social gradient in morbidity and mortality; the English Longitudinal Study of Ageing (ELSA), and several international research efforts on the social determinants of health. He served as President of the British Medical Association (BMA) in 2010-2011, and as President of the World Medical Association in 2015. He is President of the British Lung Foundation. He is an Honorary Fellow of the American College of Epidemiology; a Fellow of the Academy of Medical Sciences; an Honorary Fellow of the British Academy, and an Honorary Fellow of the Faculty of Public Health of the Royal College of Physicians. He was a member of the Royal Commission on Environmental Pollution for six years and in 2000 he was knighted by Her Majesty The Queen, for services to epidemiology and the understanding of health inequalities. Professor Marmot is a Member of the National Academy of Medicine.
http://www.instituteofhealthequity.org/ 
Keynote Speaker
Sunday, November 21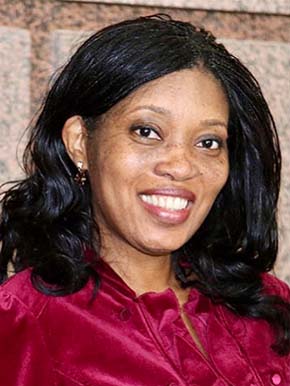 Irene Dankwa-Mullan MD MPH
Chief Health Equity Officer & Deputy Chief Health Officer
IBM Watson Health, Cloud and Cognitive Software
IBM Corporation 
Dr. Irene Dankwa-Mullan is a nationally recognized industry scientist, physician executive and health equity thought leader, scholar and author. She is Chief Health Equity Officer at IBM Watson Health, Cloud and Cognitive Computing, IBM Corporation. She also serves as Deputy Chief Health Officer, lead scientific officer for the Center for AI, Research and Evaluation (CARE). Dr. Dankwa-Mullan spent more than a decade delivering and managing front-line primary care, preventive services, and community-based research in cancer prevention and care as both a primary care physician and clinical leader. She has supported and co-leads efforts to elevate primary care priority issues that show promise in improving health care delivery. This includes promoting tools to help in the transformation of primary care practices to become more patient centered. 
Prior to IBM, she served as a Medical Officer and Deputy Director for extramural scientific programs at the National Institutes on Minority Health and Health Disparities, NIH. While at the NIH, she was an active member on many key strategic boards and committees, including many that were cross-sectoral and transdisciplinary. While at the NIH, she initiated NIH efforts in a transformational research agenda to advance the science of health disparities research in a deliberate and inclusive engagement process involving the NIH, community partners and the broader scientific community. She is the lead scientific editor of the first authoritative resource textbook 'The Science of Health Disparities Research' designed to help researchers and the healthcare community identify research questions, design and conduct studies with culturally appropriate interventions, and advance science while proposing solutions and improving health. 
She has published widely on health disparities, evaluation of AI technologies, including on the integration of health equity, ethical AI and social justice principles into the AI-ML development lifecycle.
Keynote Speaker
Monday, November 22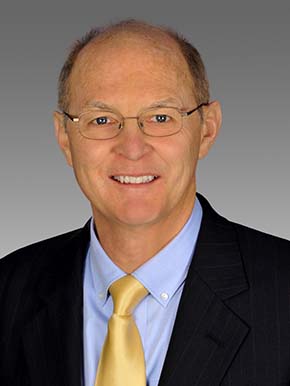 Edward J. Bujold, MD, FAAFP
Granite Falls Family Medical Care Center 
Chief Physician Strategist for KPN Health, Inc. 
Named "One of America's Best Family Doctors" by the Consumer Research Council of America, Dr. Bujold has been providing personalized, leading edge family medicine for more than 35 years. After receiving his Medical Degree from Wayne State University School of Medicine in Detroit in 1977, Dr. Bujold completed a Family Medicine Residency at Andrews Air Force Base, Walter Reed Army Hospital and Bethesda Naval Hospital in Washington, DC. He later completed additional training in anesthesiology at the University of Nebraska Medical Center in Omaha. During both residencies, he was honored by being selected Chief Resident by his peers.
Dr. Bujold served his country in the active military in the 1980s on the staff of the Strategic Air Command in Bitburg, Germany, and Omaha, Nebraska.
Dr. Bujold is Board Certified by the American Board of Family Medicine (ABFM) and is an American Academy of Family Practice (AAFP) Fellow. A member of the American Academy of Family Practice National Research Network, Dr. Bujold has published several research papers in his field. Dr Bujold is a permanent member of the National Research Network's Advisory Board and holds the title of Historian. He is also an active member of the American Academy of Family Practice and the North Carolina Academy of Family Practice.
Dr. Bujold is certified through the Blue Quality Physician Program℠ (BQPP). This program, from BlueCross BlueShield of North Carolina (BCBSNC), focuses on Primary Care Management and rewards physicians who are committed to high-quality patient outcomes, lowering costs and delivering patient-centered care.
Dr. Edward Bujold currently serves as Chief Physician Advisor for KPN Advisors, Inc.  KPN provides software solutions and advisory services for clinical transformation. KPN is distinguished by its unequaled ability to extract and normalize clinical and financial data from disparate EHR and Practice Management Systems and aggregate this data into a single database for manageable and actionable application for individual Physicians, Hospitals and Accountable Care Organizations.