Keynote Speaker
Saturday, November 19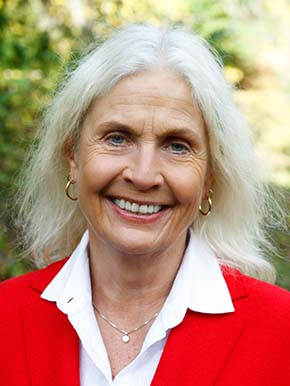 Dr. Anna Stavdal
Dr. Anna Stavdal is a family medicine specialist practicing for more than 30 years in Oslo inner city. She is an associate professor at the Department of Family Medicine, Oslo University, teaching undergraduate students and training family medicine residents.
Dr. Stavdal is active in public debate, a columnist, speaker and a passionate advocate for family medicine and primary care.
During her career, she has held numerous leading positions in family medicine organisations on the Norwegian, Nordic, European and global level. In November 2020, Dr. Stavdal was elected as WONCA World President. WONCA represents more than half a million family doctors engaged in research, education, and professional development in family medicine. 
Keynote Speaker
Monday, November 21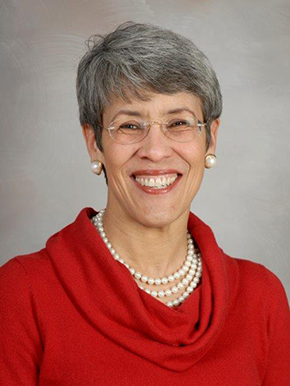 Susan E. Pacheco M.D. M.S., FAAP, FAAAAI
Susan E. Pacheco M.D. M.S., FAAP, FAAAAI, is Professor of Pediatrics, specialized in Allergy and Immunology at The University of Texas Health Science Center, McGovern Medical School in Houston. Dr. Pacheco's area of expertise is on the effects of climate change in human health. She served in the American Academy of Pediatrics (AAP) Executive Committee for the Council on Environmental Health and Climate Change (COEHCC) for 6 years, and is currently member of the Environmental Exposures and Respiratory Health Committee with the American Academy of Allergy, Asthma and Immunology. Dr. Pacheco co‐authored the AAP's 2015 policy statement about climate change and children's health and collaborates with the AAP and other groups in issues pertaining to indoor and outdoor air quality and health impacts of climate change education. She was expert witness on the health impacts of climate change in the "Juliana v United States" lawsuit, and has facilitated the incorporation of the subject of climate change and health in medical education at all levels. In 2013 she received the White House Champions of Change award in recognition of her work raising awareness about the climate crisis and health. Most recently, she was lead author on a review article published in December in the Journal of Allergy and Clinical Immunology on climate change and global issues in allergy and immunology.
Keynote Speaker
Tuesday, November 22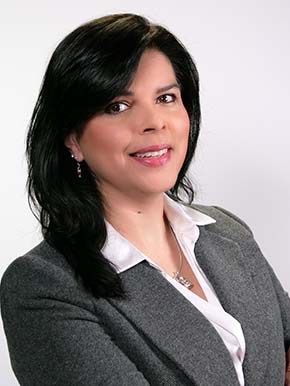 Gina Agarwal, MBBS, PhD, MRCGP, CCFP, FCFP, Dip. CAPM
Gina Agarwal is a Professor in the Department of Family Medicine and the McMaster Family Medicine Levitt Scholar. She has been a practicing Family Physician for 25 years both in the United Kingdom and Canada. Dr. Agarwal is a Primary Care Epidemiologist and Associate Faculty in the Departments of HEI (Health Research Methods, Evidence, and Impact) and Health, Aging and Society.
She is the Director of the Vulnerable Individuals in Primary Care (VIP) Research Lab, which focuses on improving primary health care access for vulnerable populations. 
Dr. Agarwal is the Principal Investigator of the McMaster Community Paramedicine Research Program. She has driven health system change with the innovative Community Paramedicine at Clinic (CP@clinic) program which is scaling up nationally in Canada and internationally. 
Dr. Agarwal has worked extensively in social housing to improve the health of this vulnerable population and identify healthcare usage patterns. Her research establishing a cohort of individuals in social housing across Ontario forms the basis for fundamental inquiry into the health disparities this vulnerable population faces. Her quantitative and qualitative research, including complex pragmatic studies and economic analyses, use rigorous methods to produce novel insight into the unmet health needs of traditionally difficult-to-reach populations and determine cost-effective and targeted healthcare solutions nationally and globally. 
Dr. Agarwal's research interests include community programming for the management of chronic health conditions. She leads research in low and middle-income countries (LMICs) providing low-cost primary care innovations to prevent the disproportionate rise of chronic diseases among vulnerable populations in low-resourced communities.